Thank You for considering the Wellness Center!
Joining a gym is one of the best things you can do for your health. Studies show those with gym memberships are more likely to workout and stay fit. At first, the thought of joining a fitness center may seem daunting - walking into a huge room filled with complex equipment as members actively workout can be intimidating! At The Wellness Center, we understand your fears and offer many ways for you to comfortably achieve your fitness goals. We start by offering three orientation sessions for new members. It's like getting a free, personal training session with one of our highly qualified staff!
Membership Rates & Day Passes
There are many types of memberships to get you, your family and friends enjoying life through the Wellness Center.
GUEST PASSES

Non-Members are always welcome to join us anytime for a workout or dip in the pool. 5  & 10 day passes will not expire and do not have to be used consecutively.
1 Day: $15
5 Day: $40
10 Day: $60
COMMUNITY
Single membership for one person 13 years of age or older (under 18 must have a parent or guardian present for sign up).
Single: $60
Family of 2: $85
Additional Members each $15
CORPORATE
For businesses - only 5 or more employees need to sign up as Wellness Center members to qualify.
Single: $50
Family of 2: $75
Additional Members each $15
SENIORS 65+
Receive a discounted rate off our single and family memberships
Single: $40
Family of 2: $65
Additional Members Each $15
SHORT-TERM MEMBERSHIP
We are SO CONFIDENT you're going to love the Wellness Center we offer a short-term membership for you to try us out. This is a paid-in-full 1-month membership with no sign up fee. Offer cannot be repeated.
Single: $75
MILITARY/POLICE/FIRE
Thank You for Your Service! Receive a discounted rate off our single and family memberships.
Single: $50
Family of 2: $75
Additional Members each $15
DUAL MEMBERSHIP
The Wellness Center and CrossFit Iron Pelican Combined! Enjoy both memberships with unlimited classes.

Single: $100
Family Rates Also Available

STUDENTS
Must have parent/guardian co-sign if under the age of 18. Only valid for 13 to 24 years old with a valid student ID.
Single: $35
SIGN-UP FEES
 1 year Contract: $50
6 Month Contract: $75
Member Benefits
Don't wait another day! Stop by the gym to get a tour of your favorite place in West Monroe!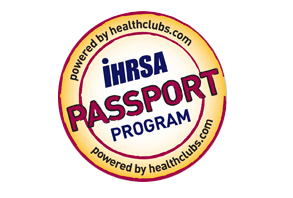 IHRSA Passport Program
The Wellness Center is an IHRSA Passport Program member which allows all members of The Wellness Center to enjoy discounted guest access at more than 1,700 clubs worldwide when you travel. Pick-Up your IHRSA ID Card @ the front desk.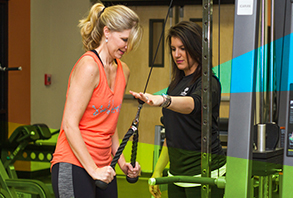 Orientation Session
Ask for help! Orientation sessions are available for anyone who has questions about the equipment. We will be more than happy to show you how to work our machines. It's like getting a free personal training session.